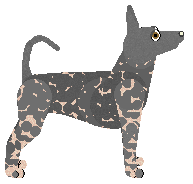 Sashaya
Quicksilver's Making Her Point
female
Xolo
3pts.
Sashaya is odd-looking, but her pose is wonderfuil, excluding the tiny bit of eye on the other side. She should do moderately well.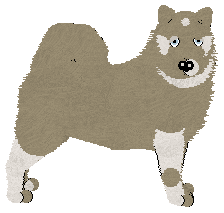 Cigar
Quicksilver's Grand Theft
male
Malamute
3pts.
The gorgeous offspring of Takeoff and a stud from Ratarm, Murry. There are two pups born and Ratarm chose Pennyless, so I took Cigar. He's a fantastic dog, with exelent showing ability (both parents have over 70pts), and just look at those eyes! I can already tell he's going to be one of my main breeders;-)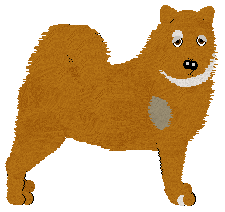 Supremacy
male
Malamute
Son of Trish and Stormu, tracing back to Takeoff. He needs a better pose if he's going to successfully compete. But he shows pleanty of promise, as well as beautiful genes to pass down to his offspring.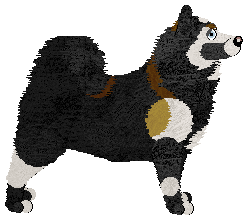 Quicksilver's Storm Salute
female
Malamute
4pts.
A love dog, made even more gorgeous with her ice-blue eyes. Bred from Dime and Beet (a dog I traded away), she shows good show potential, although Beet hasn't yet been tested. I like her dane pose very much, and I hope the judges agree.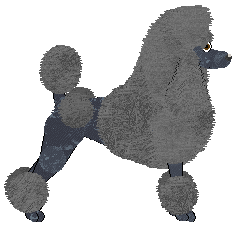 Quicksilver's Wichitaw
female
Standard Poodle
3pts.
Although she's still in need of training, she's already showing promise. I'm hoping and praying that she'll become a champion in her own right, when I'll breed her to Morbid.