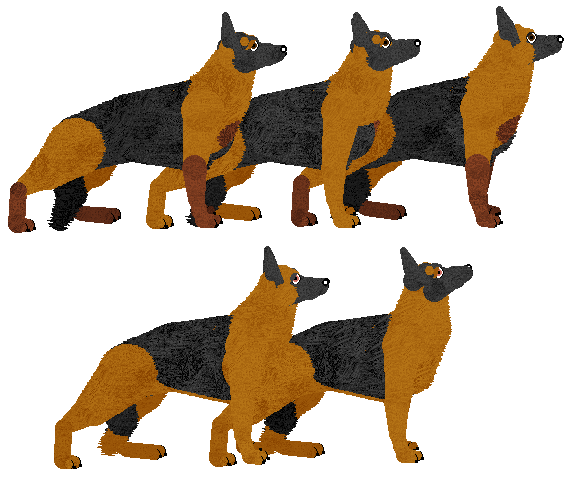 Hypni (f) - Thade (m) - Tigeria (m)
Geneviere (f) - Dingo (m)
Sire: Malicious
Dame: Shadow
Purebred German Shepherds, bred accidentally from Malicious and Shadow. Excelent show potential. These poses are only examples of what they can do in the first 5 minutes of being taken out.
EDIT: *Another* breeding...I need to start keeping these two seperate. The new ones are Geneviere and Dingo. Both have gorgeous orange eyes and wonderful showing potential.
POL: Dingo - best pose of them all. I'm going to be very selective with who he's adopted out to. They *must* show him.
ADOPTED: Geneviere, Dingo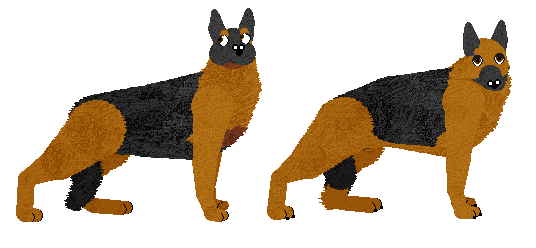 Tender (m) - Phycho (f)
Sire: Malicious
Dame: Shadow
An accidental breeding that took place while all my GSDs were out. Tender has better show potential, but neither are perfect. A somewhat disappointing turn-out from these two.
ADOPTED: None