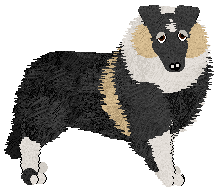 Quicksilver's Green Isle
Gimpy
male
Sire: Constantine
Dame: Untold
6th gen
A fantastic-looking dog, if I do say so myself. I was sort of hovering on whether to keep him or not - I like him a lot. Breeding Untoland Constantine, I was hoping for a cream and blue dog, but Gimpy came as a surprise. The only one of his litter he got spoiled by mom quite a bit. He's a fit and happy dog - I joy to have in any showing/breeding home:-)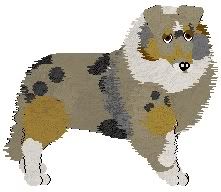 Quicksilver's Special Agent
007
male
Sire: Constantine
Dame: Chloe
6th gen
Another great dog, and he looks almost exactly like Admonition, so if you like him, you'll be very interested in this dog;-) He came in a litter of 4, where all the dogz posed almost immediantly after coming out. He's got great potential and needs to go to an actively showing home.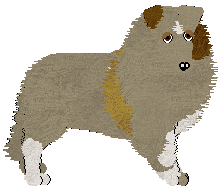 [no show name]
Monkey
male
Sire: Constantine
Dame: Chloe
6th gen
I love this dog tons, so he'll have to go to a GREAT home. I'm expecting an awsome trade for him. In fact, I may just keep him if I don't get any offers I like;-) He's amazing, and the pose doesn't really do him justice. He's beautiful.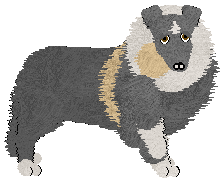 [no show name]
Lining
male
Sire: Constantine
Dame: Untold
6th gen
This dog needs an excelent home.... he's gorgeous, and I'd keep him all for myself if it wasn't for his twin sister, Silver (I'm keeping her, instead). He has pleanty of show potential, and there's a possibility of him passing down cream in his lines. I need a really good trade for him.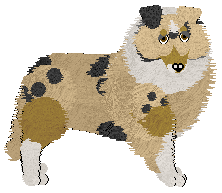 [show name pending]
Cyber
female
Sire: Chino
Dame: Cornerstone
3rd gen
Cyber is one of my favorite dogz and she needs a REALLY good home. And she *must* be shown. She looks a lot like Raiku (who is her grandmother), and deffinetly carries her showing ability. She needs a very good application and trade.